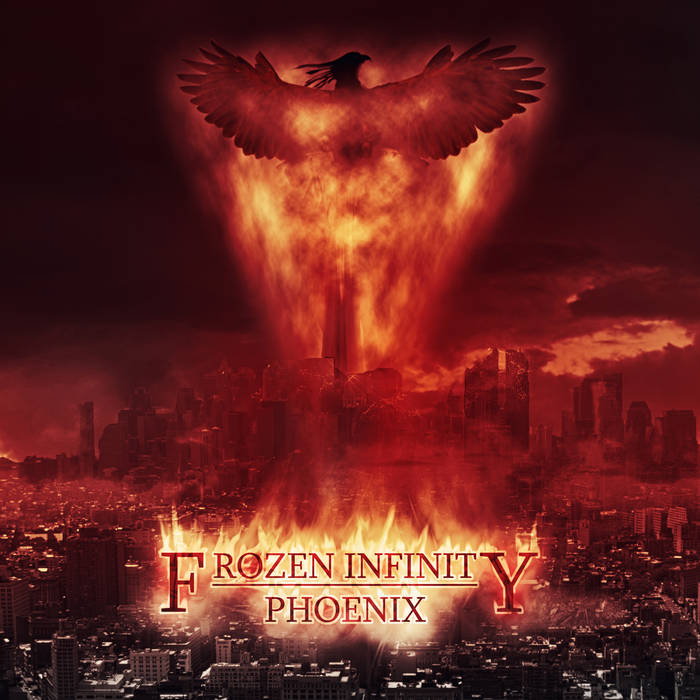 Frozen Infinity don't put out a lot of material. As a matter of fact, this is their first record in seven years. They aren't exactly lightweights though - the band has made a name for themselves throughout Germany as purveyors of some of the best melodic death metal to come out of the region in years. Beautifully composed and endlessly destructive their latest offering
Phoenix
while certainly a little limited is a really fun listen and something that melodeath fans are going to wan to come back to time and time again.
The beautifully dense guitar playing adds a profound intensity to the music.
Phoenix
does not suffer for want of notes. Instead, this is an album that comes out full speed ahead - and yet despite it all is rather tastefully done. While the production does suffer here and there you can tell to what extent this project is a labor of love and the uniquely crafted guitar solos with all of their spiraling goodness are going to keep you coming back time and time again. It's empowering to hear a heavy metal band who just love the spirit of the genre and are going to keep grinding at it, no matter what their adversaries say or do.
In a world where most melodeath bands kind of move towards the same boring bullshit,
Phoenix
sees Frozen Infinity crafting what is very much their own sound. They have refined something powerful and exciting here that could go far beyond the limitations of the German scene. The band already has plans to record next year and if they can build on the momentum that this beast of a record established then they could go far. It's just a question of these heavy metal overlords finding a groove, and rising, like the titular phoenix.
Find them on Facebook!
https://www.facebook.com/frozeninfinityofficial/?fref=ts