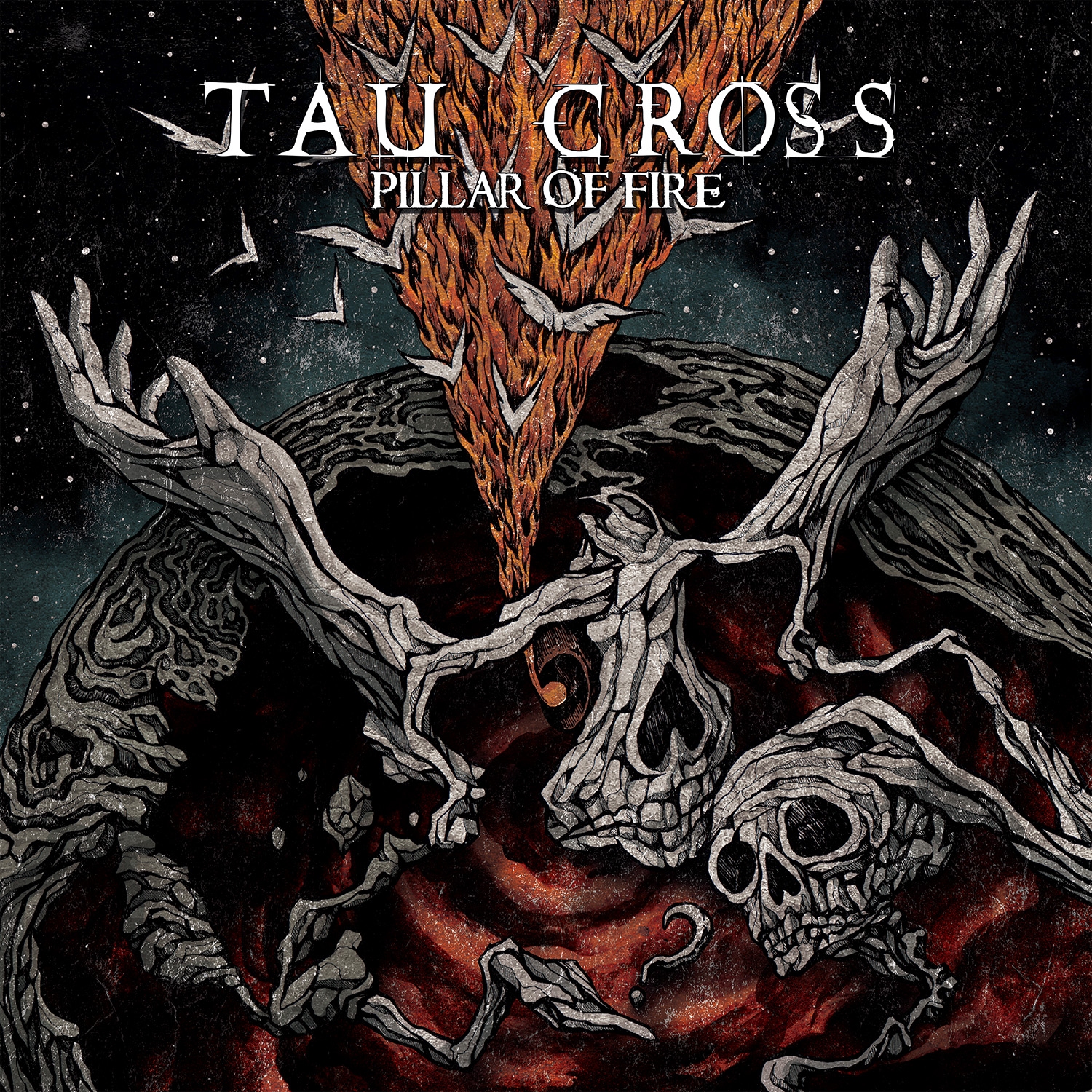 So I know it's sacrilege to even imply that a band might be better than Motorhead but if there ever w as a band who had a shot at it it's Tau Corss. This is a group who take all of the core concepts of Motorhead and bring in more than a little of their own weirdness in order to craft something truly special. Fusing members of Voivod, Amebix, Misery and War//Plague the band has put out a truly stunning piece of art with
Pillar Of Fire
. There is a sort of ballsy magic here reminiscent of the best Motorhead songs but also a tendency towards ballads which reminds me of some of the most poignant.
The raw energy represented with
Pillar Of Fire
is a lot of fun to dig in to and the power of the arrangements is surprisingly strong. For a band that you think would just want to play crusty thrash beats they can create some incredibly deep compositions. With touches of guitar harmonies, angular riffs and potent song structures,
Pillar Of Fire
impresses time and time again with a rich sund that you just want to bury your head in. The gnarly fucked up rock and roll side of things only serves to accentuate the magic of the crust punk leanings and the fact that things are so nicely put together only serves to make the album endlessly fucking addictive.
A project quite unlike anything that the core members have belonged to in the past but also one that makes a surprising amount of sense Tau Cross have a sound that is wholly their own but also something that any fan of heavy metal could connect to.
Pillar Of Fire
crunches forward time and time again with tracks that can't help but make you smile, but also that encourage you to think. Building on the old masters to craft something grand, it's hard not to fall in love with what Tau Cross have done here.
Find them on Facebook!
https://www.facebook.com/TauCrossOfficial/