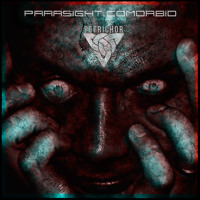 Petrichor is a nifty progressive death metal band whose new single Parasight: Comorbid is a devastating six minute slab of death metal mastery. With a powerful and varied sound the destructive might of Petrichor proves once again that the Indians are 21st century death metal gods. Surprisingly complex and executed with a sniper like accuracy Petrichor are clearly very accomplished musicians. Their high powered sound is filled with enough progressive elements that the songs stay interesting well after the 5 minute mark. There are quite a few technical death metal parts mixed in too and that adds a nice taste of Necrophagist to the otherwise brutal and uncompromising mix. In conclusion, if you're looking for a progressive technical death metal band with positively bone crushing riffs then Petrichor is the group for you. An act that makes me love India's extreme music scene even more I will definitely be listening to them quite a bit in the next few days. They are simply that good!
Listen to their new single on Soundcloud!
https://soundcloud.com/user6044210/parasight-comorbid
Be sure to like them on Facebook too!
https://www.facebook.com/petrichorINDIA