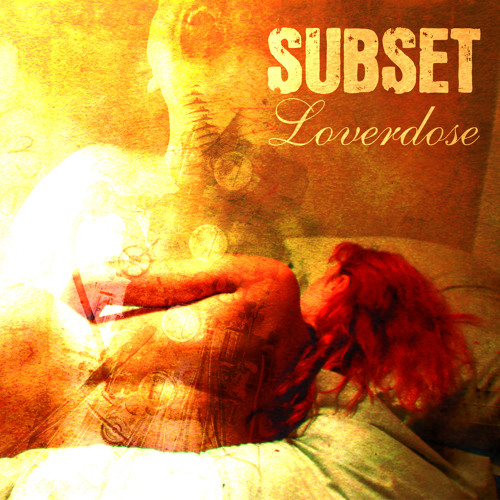 Subset is an interesting rock band from the UK. What sets them apart is their ability to create heavy punk songs that rest nicely next to more elegant shoegaze masterpieces. In other words, Subset take on a hodgepodge of sounds and make it work, something few modern bands can do. The unbridled energy of this record fits perfectly next to quieter and more laid back figures. The end result is an interesting listen filled with musical twists and turns that leave the listener constantly wondering at what will come next. In many ways the music presented on their eighth release
Loverdose
is simply a logical progression on the grunge movement.
I love the way the entirety of the album is presented. While on one side you have the destructive hardcore punk intro of I Don't Want to Go Back Home you then fall into an artsier part with soaring vocals. This is reminiscent of the strange beauty that many grunge bands of the early 90s seemed to champion. That is to say that their is a big emphasis on integrating light and dark. It is an odd combination with both extremes represented, yet somehow it works to create a fascinating and engaging whole. Suffice to say this is a record that never leaves the auditor bored, there is just so much to take in.
In conclusion, if you're looking for something a bit more out there, with hardcore punk songs and then more alt rock type ballads then Subset is the band for you.
Loverdose
is a sort of extension upon grunge, showing what would happen if Joy Division had evolved into 2013 and embraced hardcore punk. With a little luck this eighth release from the band will give them the power to reach a larger audience, they certainly deserve it. At once unforgiving and elegant
Loverdose
requires multiple listens to sort out but is well worth the time invested, I certainly will be spinning several more times in the next few days!
Find them on Facebook!
https://www.facebook.com/subsetband