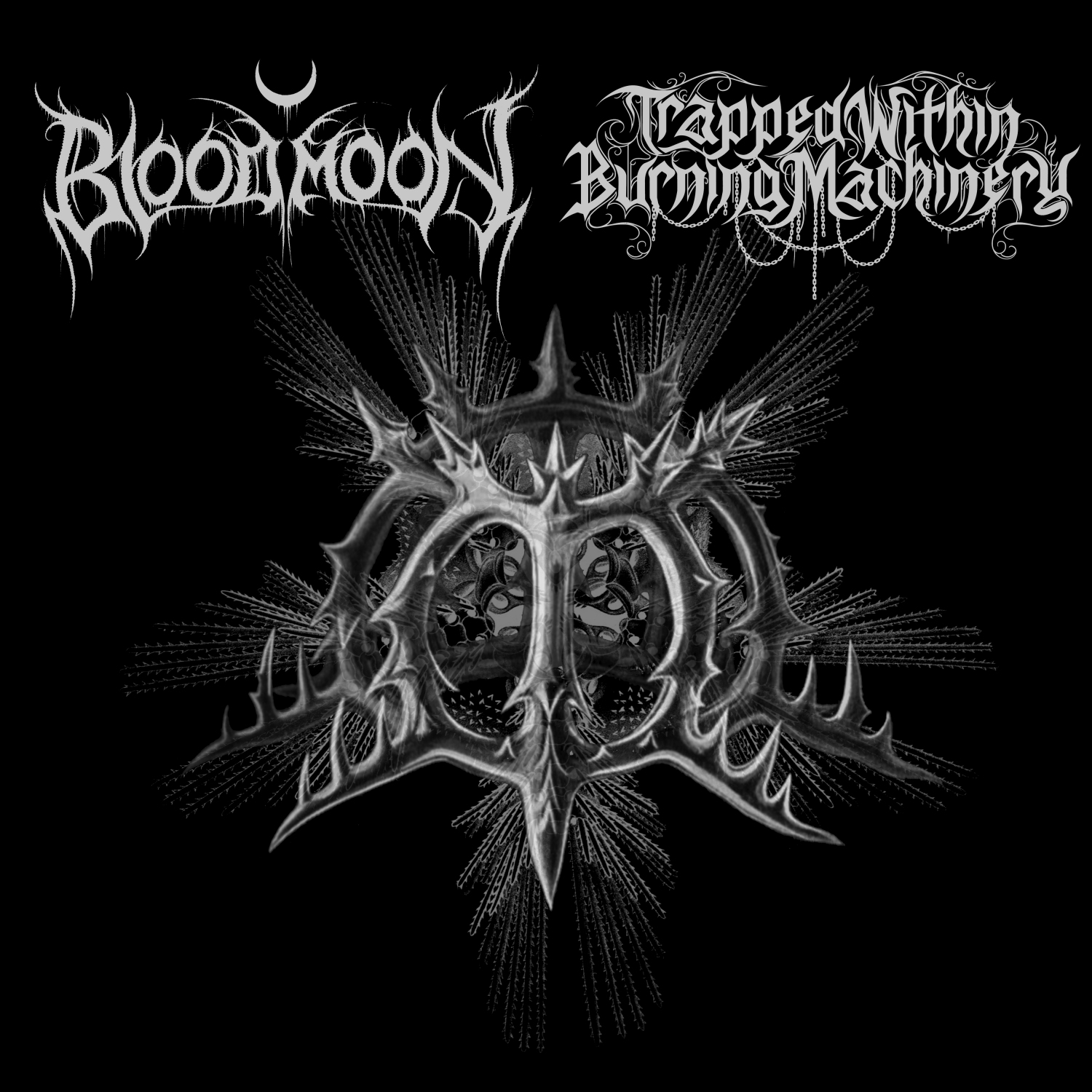 You know what's cool? When you get the underground metal split of the year delivered straight to your inbox. Such is the case with the latest from Bloodmoon and Trapped Within Burning Machinery. This is a helluva release, an album that crushes skulls and hints at so much more to come from both bands. A sort of highlight reel of the features of California doom metal these two bands have come together to unleash something sonically rich and emotionally powerful - reflective of the unique potency of this scene.
Bloodmoon kick off the split with their first new release in 4 years. It's a helluva track, tapping into the chaotic jazzy magic that defined so much of their full length,
Voidbound
while simultaneously hinting at the far doomier and artsier direction the band has been teasing for so long. It feels incredibly good to hear them back at it though and better than ever before. Trapped Within Burning Machinery's contribution to the record, a track titled Abysswalker
is a monster in and of itself. Incredibly delicately orchestrated but also spine crushingly heavy. This band is perhaps one of the most potent in the world of doom metal, bringing so many disparate elements to the table and reminding us once more that this scene is hinting at so much more than just beards and fat riffs.
There is an inherent poetry to both of these tracks though that simply cannot be overstated. Bloodmoon have returned to the top of their game here, and it's thrilling to see them moving forward after a hiatus defined by birth, death and struggle. Meanwhile Trapped Within Burning Machinery continue to build on the magic of
The Filth Element
, repeatedly proving that they are the sort of doom metal hedonists who will smash your face into the ground and force you to choke on the beauty they have founded. Get into it.
Find the bands on Facebook!
Bloodmoon: https://www.facebook.com/bloodmoonmusic
Trapped Within Burning Machinery: https://www.facebook.com/twbmdoom
Preorder the record: http://www.blackvoodoorecords.myminto.com/item/bloodmoon-trapped-within-burning-machinery